Long cables have voltage drop
When you supply power to something (a light, a computer, whatever), you do so by sending electricity along a cable.
Normally, in most low voltage situations you can more or less ignore the voltage drop over the cable. This is because:
it is usually negligble (unless you have very high current draw); AND
you have a power source/point per item you are powering (i.e. you are not daisy-chaining).
Power outlets are scarce underground
In tunnels or underground mines, you might want to install cameras or Wi-Fi to cover large areas underground. However, you have to run power to your devices - sometimes over a long distance.
An example underground mine
For example, an underground might might look like this: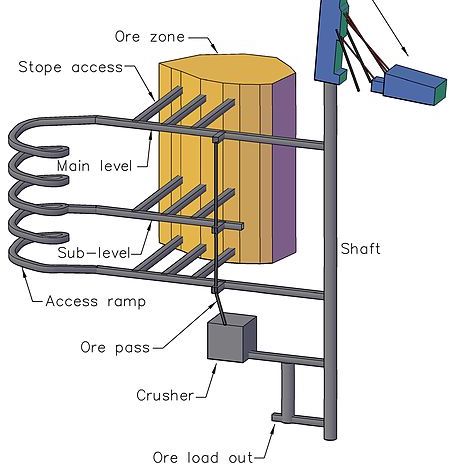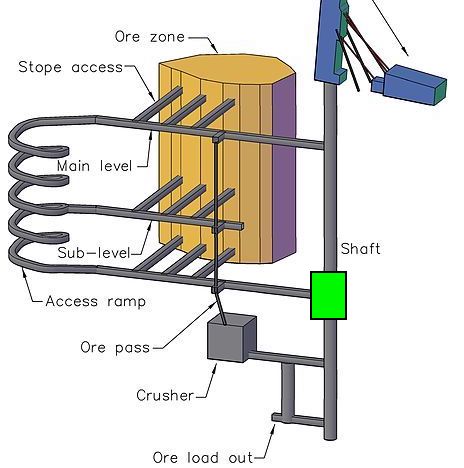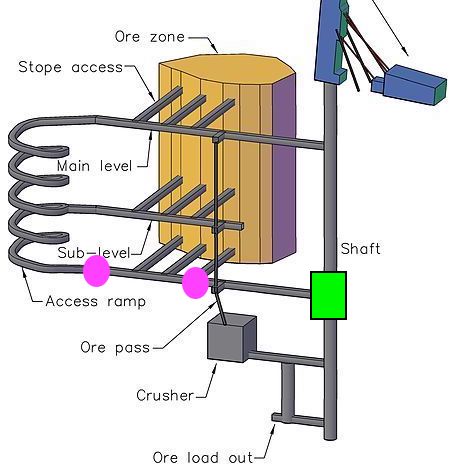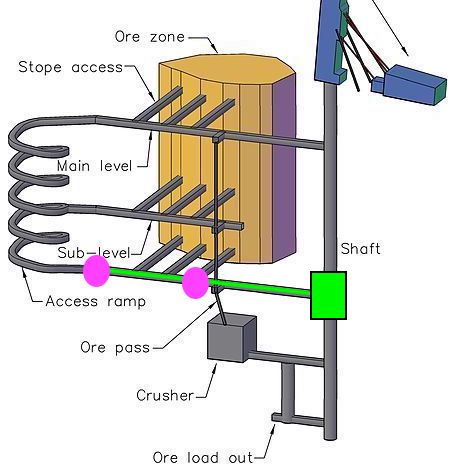 There is power available near the shaft.
We need to install cameras in these 2 places.
We might need to run power from the shaft.
Which leads to a circuit something like this:
(where R1 and R2 are the resistances of the long cables)
Original image from Wikipedia - Underground mining (hard rock)
Working through the circuit

We can convert it to a circuit diagram
We have assumed here that the long cables have a resistance of 2 ohms each with no complex components. You need to approximate this value yourself, but it is usually the length in metres multiplied by the resistance per metre.

If the cameras behave like resistive loads
Well then we could model them each as a 30 ohm resistance, and then we could analyse this like any simple circuits problem.

We would add series resistances together
But cameras are not resistive loads
Digital devices typically need a stable DC voltage to operate. This is why your laptop, phone, security cameras etc all come with a "power pack".
The power pack does the job of cleaning and regulating the power for the device.
This is a deep and complex topic, but there are power circuits that can convert from AC to DC, from DC to DC, from higher to lower voltages and from lower to higher voltages.
Cameras are constant-power loads
You might have a camera that:
accepts between 12-48 V DC, and
draws 10 Watts.
The camera is a 'constant-power' load, i.e. it modulates the current it draws based on the voltage it is receiving so that it always consumes a constant power.
Assume the camera's optimal voltage is 24 V and that the regulator in the camera is 100% efficient (P = I * V).
If you supply:
24 V

The voltage is exactly what the camera needs.
So P = 10 and V = 24, then I = 0.42 amps

48 V

The regulator steps the voltage down, "gaining" current in the process.
So p = 10 and V = 48, then I = 0.21 amps

12 V

The regulator steps the voltage up, "drawing" more current to achieve this.
So p = 10 and V = 12, then I = 0.83 amps
Using the camera voltage (Vc) and current (Ic), we can see how this non-linear behaviour affects the voltage we need to supply.
With a basic circuit like this →
The supply voltage is calculated like this →
24 Vc requires 24.84 V in supply
12 Vc requires 13.66 V in supply
48 Vc requires 48.42 V in supply
The camera can be modelled in a number of ways. For example, you could consider the camera as a resistive load that changes resistance based on the available voltage.
Using the numbers from before, if you supply:
24 V

The current is 0.42 amps, and 24V drop across the camera.
So the equivalent resistance is R = V / I = 57.1 ohms.

48 V

The current is 0.21 amps, and 48V drop across the camera.
So the equivalent resistance is R = V / I = 228.6 ohms.

12 V

The current is 0.83 amps, and 12V drop across the camera.
So the equivalent resistance is R = V / I = 14.5 ohms.
But wait! That wasn't hard!
You are right, doing it for one device is not hard, and doing it for two is manageable, but doing it for 3+ take a serious amount of time.
This is because the voltages throughout the circuit affect the current / voltage and thus effective resistances throughout the circuit which continue to affect....you see the point.
I don't believe you
That's ok, just try solving this one by hand
(answer on the next slide)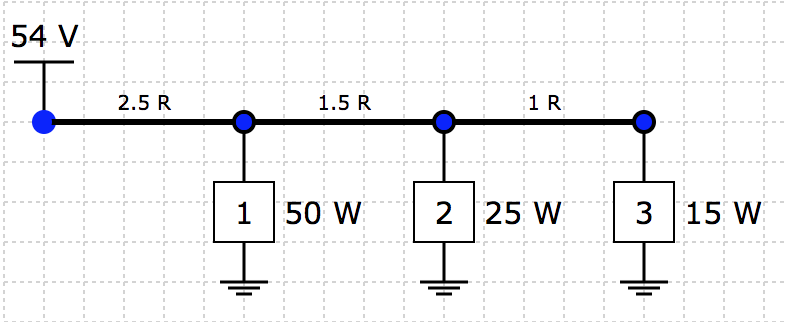 Ok, so here is the same circuit with the solution.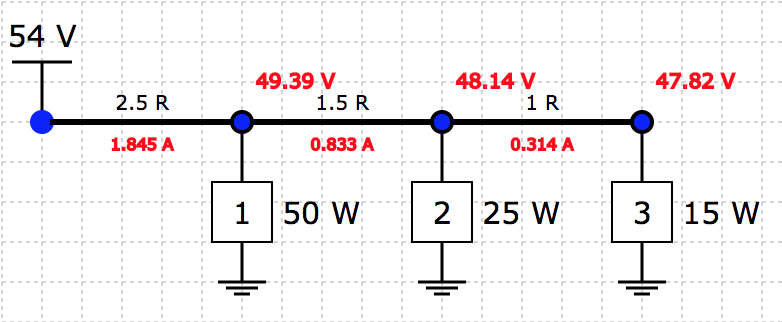 Fortunately it is easy to check the solution once you have found one.
The current (0.314 A) and voltage (47.82 V) in element 3 gives 15.02 Watts
The current (1.845 A) through the first cable (2.5 ohms) gives a voltage drop of 4.6125 V
The input voltage (54) less the voltage drop in cable 1 (4.6125) gives the voltage at element 1 of 49.39.
The current into the node at element 1 (1.845) less the current out (0.833) give the current into element 1 as 1.012 A
The current (1.012) and voltage (49.39) in element 1 gives 49.98 Watts
Etc...you can check them all.
Right, so I guess I use the tool
Yep, the tool solves these problems by starting with initial conditions for the 'effective' resistances and iteratively moves them up and down to reduce the error in the answer.
Hopefully it eventually arrives at some numbers that reduce the error to a small number, and thus represent a "solution" to the circuit (within some tolerance).
However, some circuits are unsolvable!
Unsolvable circuits! Huh?
It can seem counterintuitive that a circuit like this could not have a solution.
It occurs when the current flowing down the cable would cause the voltage to drop too much to be able to supply the power required.
Try the simple circuit from before with 50V input, 50W load and 12.5 ohm cable resistance. This is the limit of this circuit, any higher cable resistance and the circuit will not solve
In real life this also does occur, but tends to follow this pattern:
Circuit receives power, switch-mode power supplies (SPMSs) start to draw power
Current increases, which lowers the voltage for the SMPSs
Voltage drops low enough for SMPSs to stop working, they turn off
Current decreases due to SMPSs turning off, voltage starts to rise, so the SMPSs turn on again
Whole circuit flickers on/off as this cycle continues
What next
Learn the tool →!